PADUCAH, KY -- Paducah Police Chief Brian Laird, who wrote a letter to the community this week answering their questions and concerns, said his department will continue to make listening a top priority. Laird's letter, which was posted Wednesday on the police department's Facebook page, details their policies when it comes to use of force, body cameras, hiring standards, training and community policing.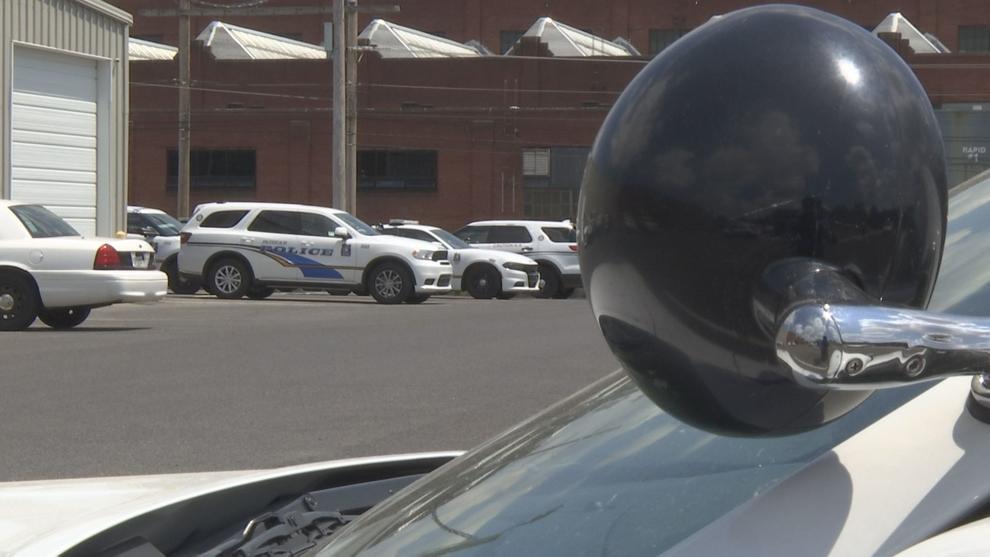 "Over the last few weeks, we've seen a lot of unrest within our communities all across the nation and even across the world," Laird told Local 6. "And so what I wanted to do was take some time, and listen, and see what the concerns were within our own community, and then be able to respond back and let the community know where the police department stands on some of these procedures and trainings and things like that, and to be able to answer those questions."
"I want to be able to share that with the community to let them know that they can have confidence in their police department," Laird added.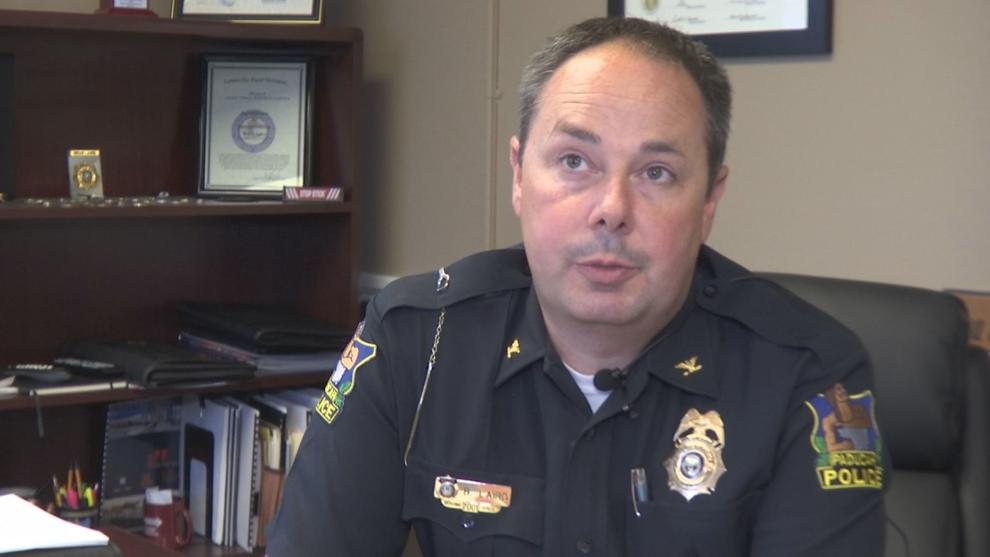 Laird wrote in the letter that when it comes to use of force, officers are required "to use the minimum amount of force necessary to gain control of an incident." In addition, officers are required "to complete a report when force is used beyond normal handcuffing or when an officer points a firearm at another person."
The police chief also wrote that the department is transparent about how often officers use force, which is shown in an annual report. Laird said last year, officers made 2,291 arrests, but used force beyond normal handcuffing in just 49 instances, which is just more than 2%.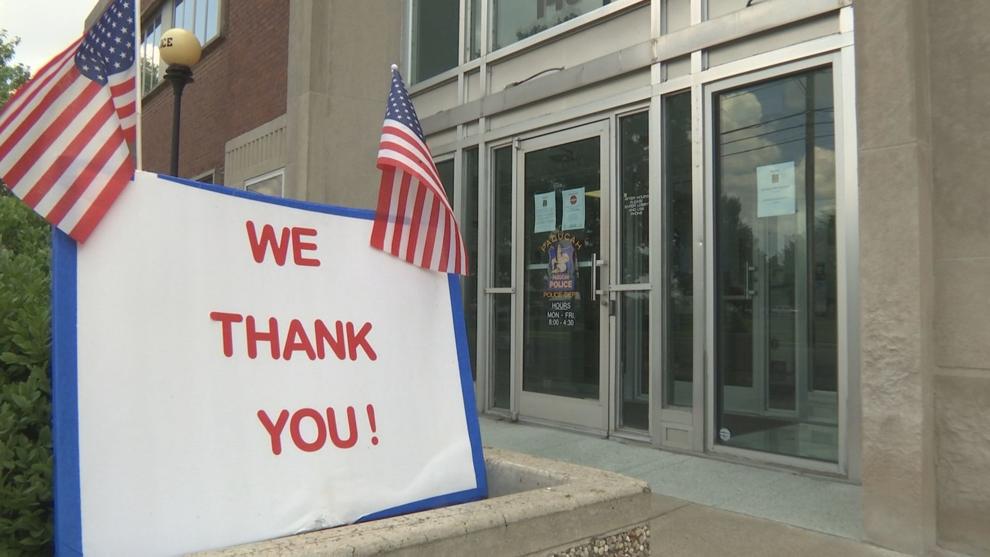 Laird continued the letter by addressing the police department's policy on chokeholds.
"Officers shall not use any type of chokehold or restraint on an individual's neck unless the officer reasonably believes the individual is an immediate threat to cause serious physical injury or death to the officer or another person, and the officer has no other reasonable means available to control the individual," Laird wrote.
The use of chokeholds is an issue that has gained national attention after former Minneapolis Police Officer Derek Chauvin killed George Floyd by pressing his knee into Floyd's neck for nearly nine minutes.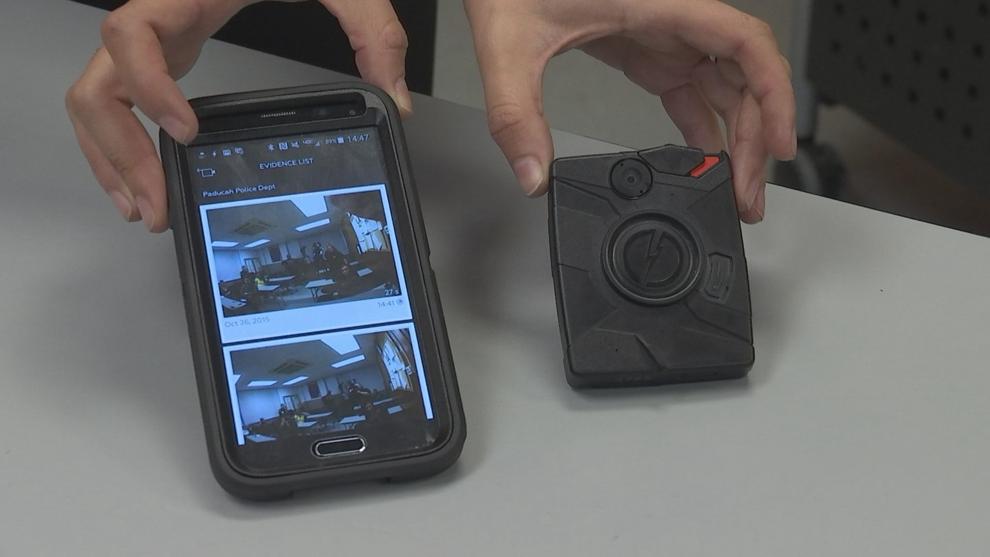 "It never should of happened - is the first thought," Laird said. "And it's extremely disappointing whenever you see something like that because that reflects on everybody. That reflects on everybody in law enforcement, just like when a basketball player does something or an airline pilot does something - it reflects upon that profession. But what I knew and feel comfortable with is I have confidence, extremely hopeful that things like that would never happen here."
Last week, Congressional Democrats unveiled a police reform bill that would ban chokeholds. And this week, Senate Republicans unveiled their own bill that would withhold federal funding for departments that continue to use the technique.
Laird, who became Paducah's police chief in January 2019, said he reviews all the use-of-force reports and cannot recall a time when an officer had to use a chokehold.
"It's prohibited unless there are circumstances that there's no other option for the officer, and they're using that to prevent serious physical injury or death to themseves or to someone else. So it's a last resort situation and it falls in line with the use of deadly force," Laird said.
Laird also addressed the use of body cameras in his letter to the community. He said the police department began using in-car cameras in 2008 and body cameras in 2015.
Laird told Local 6 about 68 officers currently wear body cams. The only officers who do not have body cameras are Laird and his two assistant chiefs.
"The main reason for that is because we're not out on the street very much and there's a high cost to maintaining those things as well," Laird said.
Laird wrote in the letter that body cams are required to be on in most circumstances, including traffic stops, contact with juveniles, alarm calls, vehicle searchs, and hostile or violent situations.
"We review body camera footage randomly," Laird said. "First-line supervisors are tasked with reviewing at a minimum of six videos a year (for each officer). And that's basically at least one every other month to make sure that we're complying with policy, procedure, with law, and adhering to our core values."
When it comes to training, Laird wrote in the letter that state law requires each officer to complete 40 hours of in-service training every year after graduating the police academy. Paducah officers far exceed that amount.
"Our goal for many years has been to double or even triple that when it comes to the training that our officers receive," said Laird. "So we have several in-house instructors for different disciplines. And that's one of the things that we believe strongly in is training. We believe that that prevents injuries to citizens as well as to our officers."
Furthermore, Laird wrote in the letter that every year, officers undergo scenario-based training on de-escalation skills and proper use of force. To prioritize that type of training even more, Laird said he worked with the Paducah Police Foundation to raise more than $100,000 for the purchase of an interactive training simulator. Laird said the device should be ready for use by mid-summer.
Laird wrote in his letter that another priority is community policing, which involves building relationships with the people they serve. He mentioned the the department has a full-time community resource officer to develop outreach programs. This has allowed officers to be "stand-in dads" at father/daughter dances, deliver summer meals, take part in DARE and other educational programs, and even attend birthday parties.
"Number one, we build relationships with the community and that helps build trust," Laird said. "We are part of this community as well. And that's what helps us do our job. If it wasn't for the community, we wouldn't have a job."
Laird said moving forward, the police department will continue engaging with the community, such as holding the Citizens's Police Academy this fall.
Laird said despite the national unrest, he has received positive feedback from the community.
"What I heard was is that they were doing the right thing, that the Paducah Police Department's on the right track," said Laird. "We're ahead of the game when it comes to de-escalation training, when it comes to body cameras. So we try to be a cutting-edge law enforcement agency."
But even with the positive feedback, Laird said the police department will continue listening to the community.
"I think that every profession and every agency, law enforcement agency has areas that they can improve on. And that's what we constantly try to do. We try to hold ourselves accountable, internally as well as externally. So if there's something that is of concern to somebody in the community, we ask that they share that with us so that we can hopefully address that," said Laird.