Search / 101 results found Showing: 1-10 of 101
The Senate Minority Leader shut down any chance of a bipartisan compromise on election and voting reform.
This a day after he said he was "open" to the bill that the House is expected to pass Wednesday.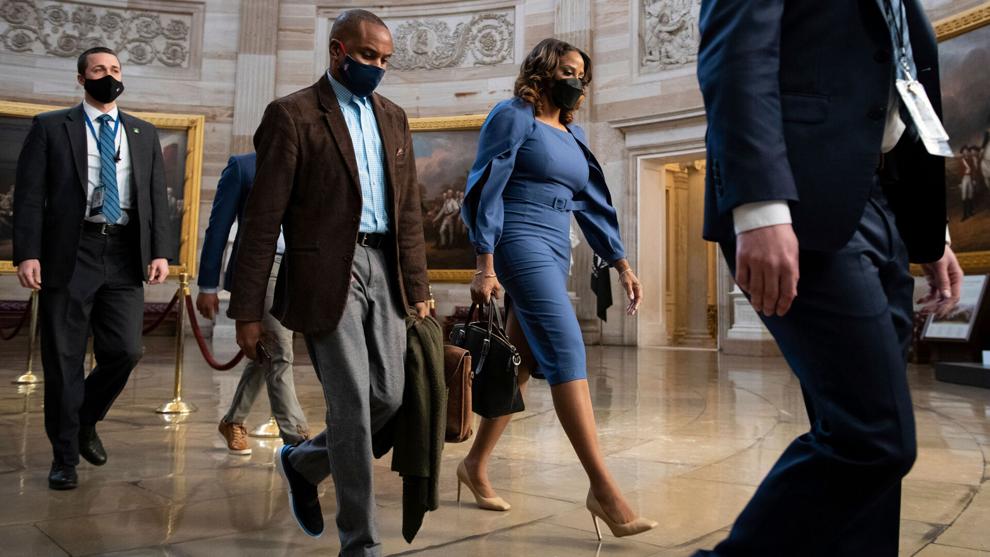 **This image is for use with this specific article only**
House Impeachment Manager Stacey Plaskett, walking here to the Senate Chambers, in Washington, D.C., on Wednesday, documented the events leadi…
Senate Minority Leader Mitch McConnell is proposing that the Senate give former President Donald Trump's legal team two weeks to prepare for the upcoming impeachment trial and delay its start until February.
McConnell told Republicans he's in no rush to begin the trial. His point was the House moved quickly on impeachment but the Senate needs time to prepare for a full trial.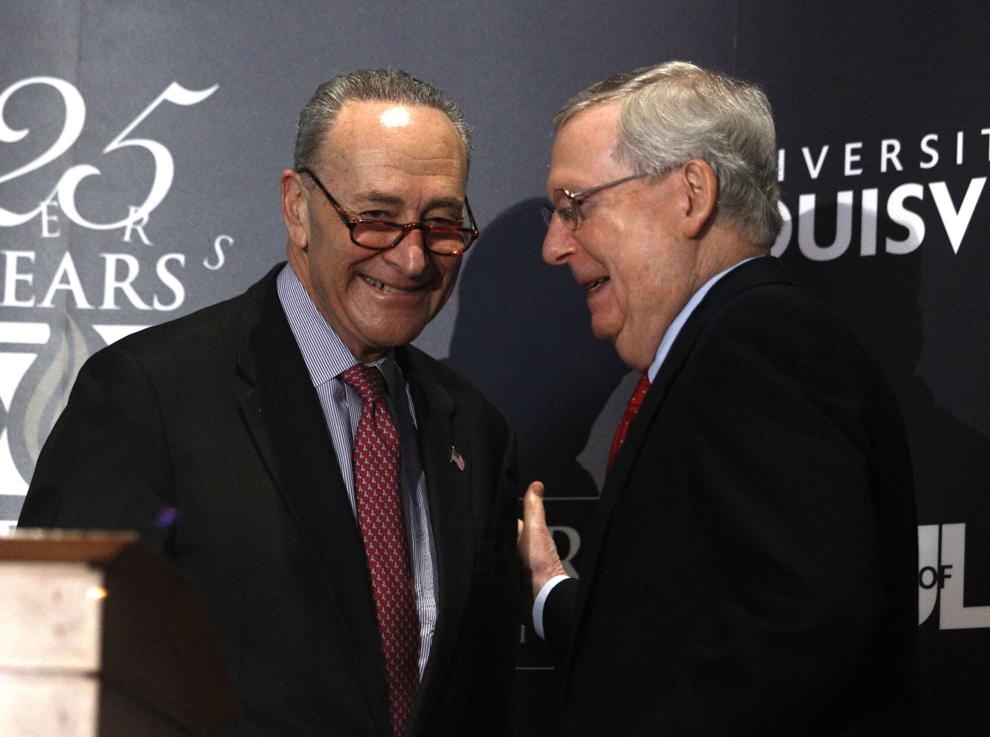 **This image is for use with this specific article only**
Mitch McConnell and Chuck Schumer, seen here at the University of Louisville February 12, 2018 in Louisville, Kentucky, close in on a power-sh…
U.S. Senate Majority Leader Mitch McConnell called the efforts to increase direct COVID-19 relief payments to $2,000 "socialism for rich people." 
"Today, I want to congratulate President-elect Biden," says the Senate majority leader said on Tuesday.
The flurry of activity was a sign of the growing pressure facing party leaders to respond to the deepening crisis with the economy still reeling from the coronavirus pandemic, and as lawmakers race to finish their work for the year before a new Congress is sworn in next month.
Democrats suspended their in-person lunches in the spring as a precaution because of the coronavirus pandemic.