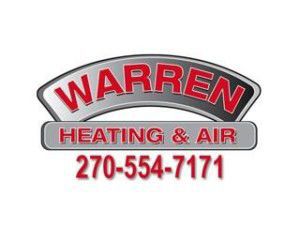 Quality Heating & Air A Leading Global Producer of Heating, Cooling & Water Heating Products Today, Rheem is a leading global producer of water heaters, central warm air furnaces and air conditioners, and swimming pool heaters and commercial boilers. The company's products are used for residential and commercial applications and operate on a variety of fuels. Today's economy isn't about product lines; it's about product solutions.

(270) 554-7171
154 Bleich Road, Paducah, KY 42003

P.O. Box 9484, Paducah, KY 42002

www.warrenair.net

Steve Warren discusses fall home improvement projects as related to Heating and air units.