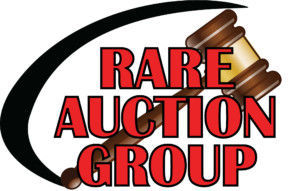 The Robert Alexander Real Estate Auction is an accelerated method of marketing all types of fine and RARE properties from farm, industrial and commercial to homes, villas, lakefront and luxury properties. In business since 1983 and constantly evolving from cutting edge to state-of-the-art.

270-554-5212
4000 Olivet Church Road, Paducah, KY 42001

www.rareauctions.com

Hours of Operation
Monday – Friday: 8:00am – 5:00pm
Block title note Block title note Block title note Block title note Block title note Block title note Block title note Block title note Block title note Block title note Block title note Block title note Block title note Block title note

Block title note Block title note Block title note Block title note Block title note Block title note Block title note Block title note Block title note Block title note Block title note Block title note Block title note Block title note

Block title note Block title note Block title note Block title note Block title note Block title note Block title note Block title note Block title note Block title note Block title note Block title note Block title note Block title note

Here's how to watch state and federal updates on the COVID-19 pandemic with Local 6. 
No appointment is needed. Testing is available for everyone 12 and older. 
It's that time of year again! The Paducah Sun's 29th annual Groceries for Good campaign will return Nov. 15 to collect food for those in need.
President Joe Biden announced a new strategy Thursday aimed at fighting a potential winter surge of COVID-19 without enacting unpopular lockdowns as the pandemic approaches its two-year mark.
The event featured a horse drawn carriage, a Christmas tree farm, a showing of the "Polar Express" movie and more.
Some tech gadgets make people ooh and ah. A Nanoleaf light kit is one of those gadgets.
Sprocket's new facility provides a space for businesses to rent to work in. There are small private offices and open common areas for group collaboration.
Much remains unknown about omicron, including whether it is more contagious, as some health authorities suspect, whether it can thwart vaccines and whether it makes people as sick as the original strain.