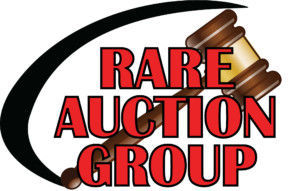 The Robert Alexander Real Estate Auction is an accelerated method of marketing all types of fine and RARE properties from farm, industrial and commercial to homes, villas, lakefront and luxury properties. In business since 1983 and constantly evolving from cutting edge to state-of-the-art.

270-554-5212
4000 Olivet Church Road, Paducah, KY 42001

www.rareauctions.com

Hours of Operation
Monday – Friday: 8:00am – 5:00pm
Block title note Block title note Block title note Block title note Block title note Block title note Block title note Block title note Block title note Block title note Block title note Block title note Block title note Block title note

Block title note Block title note Block title note Block title note Block title note Block title note Block title note Block title note Block title note Block title note Block title note Block title note Block title note Block title note

Block title note Block title note Block title note Block title note Block title note Block title note Block title note Block title note Block title note Block title note Block title note Block title note Block title note Block title note

Here's how to watch state and federal updates on the COVID-19 pandemic with Local 6. 
It's all in service of an argument U.S. officials say will make or break Biden's climate agenda.
SpaceX launched four astronauts into orbit Friday using a recycled rocket and capsule, the third crew flight in less than a year for Elon Musk's rapidly expanding company.
It's Earth Day. You may be trying to think of ways to help save the planet. There's at least one thing you may not have considered. It's your …