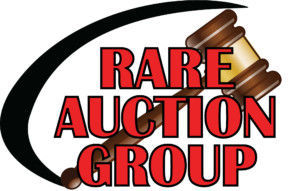 The Robert Alexander Real Estate Auction is an accelerated method of marketing all types of fine and RARE properties from farm, industrial and commercial to homes, villas, lakefront and luxury properties. In business since 1983 and constantly evolving from cutting edge to state-of-the-art.

270-554-5212
4000 Olivet Church Road, Paducah, KY 42001

www.rareauctions.com

Hours of Operation
Monday – Friday: 8:00am – 5:00pm
Block title note Block title note Block title note Block title note Block title note Block title note Block title note Block title note Block title note Block title note Block title note Block title note Block title note Block title note

Block title note Block title note Block title note Block title note Block title note Block title note Block title note Block title note Block title note Block title note Block title note Block title note Block title note Block title note

Block title note Block title note Block title note Block title note Block title note Block title note Block title note Block title note Block title note Block title note Block title note Block title note Block title note Block title note

Here's how to watch state and federal updates on the COVID-19 pandemic with Local 6. 
No appointment is needed. Testing is available for everyone 12 and older. 
It's that time of year again! The Paducah Sun's 29th annual Groceries for Good campaign will return Nov. 15 to collect food for those in need.
Hundreds of military families living near Pearl Harbor have complained of stomach pain, nausea and other health ailments after the Navy's water system became contaminated by petroleum.
Friday's report from the Labor Department also showed that the unemployment rate fell sharply to 4.2% from 4.6%. That is a historically low level though still above the pre-pandemic jobless rate of 3.5%.
The Tennessee Department of Human Services says the payments began this week to the Electronic Benefit Transfer cards to households qualifying for Tennessee's Temporary Assistance for Needy Families program, named Families First.
UPDATE AT 7:30 AM: I-24 westbound has reopened following a truck fire at the 45 mile marker in Lyon County Friday morning.
This week's pet of the week is a laid back cat named Sasha.