2020 is on pace to be the most active hurricane season in modern history. On Friday we ran out of the final traditional names when Tropical Storm Wilfred formed in the far eastern Atlantic Ocean near the coast of Portugal! With over two months left in this already record shattering season, the National Hurricane Center in Miami, FL will now name storms according to the Greek Alphabet -- only used once before in 2005.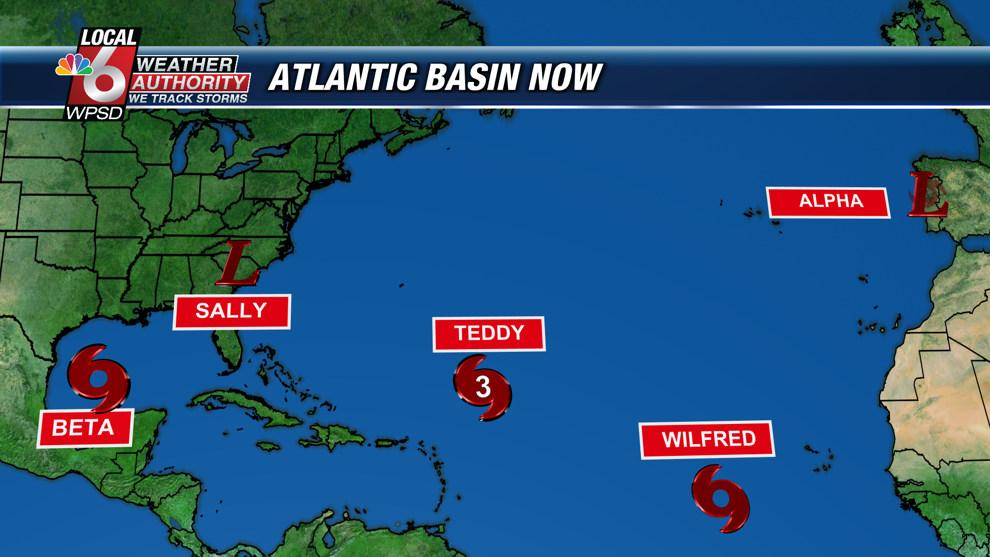 Current look in the Atlantic shows the most recent storm, tropical storm Beta in the western Gulf of Mexico, followed by the remnants of Sally, major hurricane Teddy, tropical storm Wilfred, and tropical storm Alpha!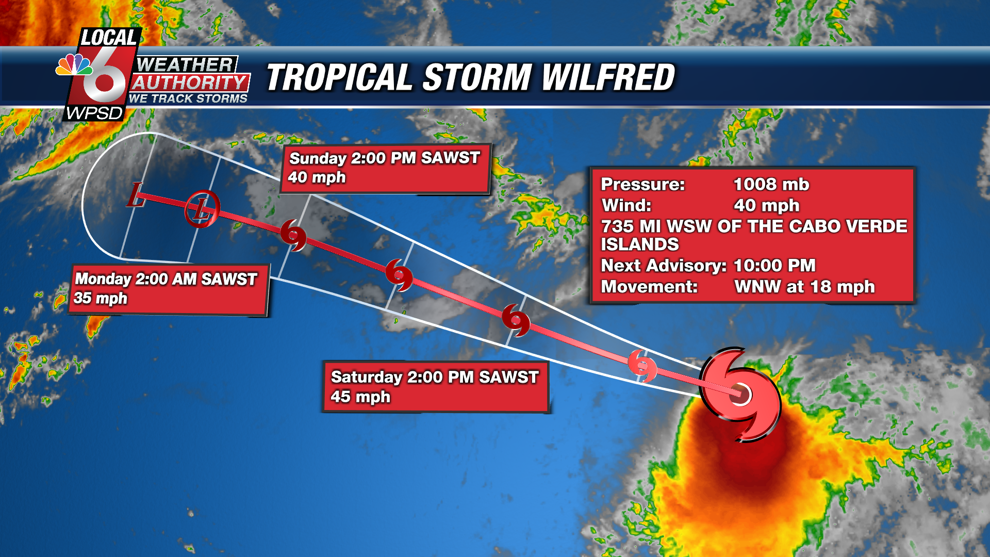 Wilfred is currently a tropical storm in the open ocean, and should weaken gradually over the next few days and not pose any threat to landmasses in its lifetime. The prior record for the earliest "W" named storm was October 8th, 2005. Wilfred in 2020 is weeks ahead of that mark. forecasters standardized the naming system in 1953.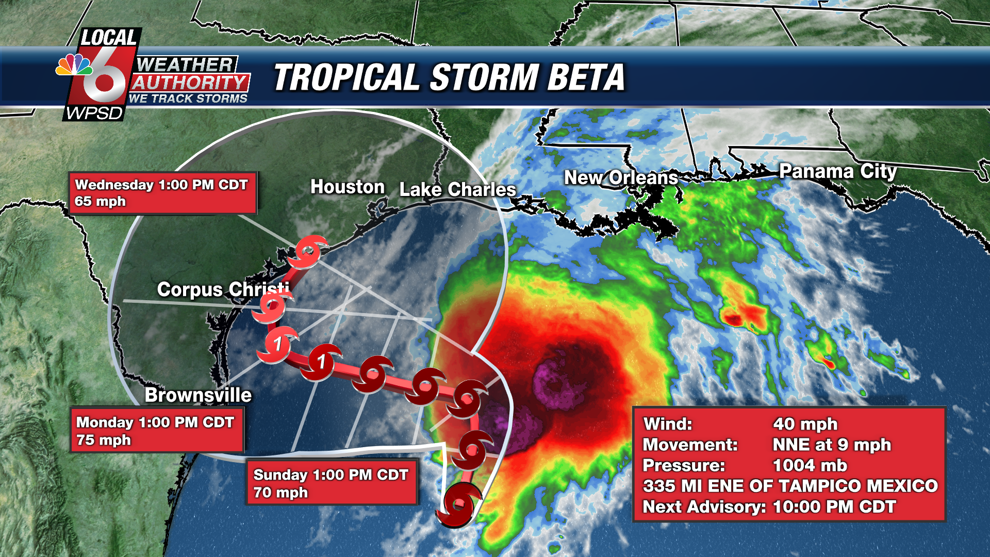 Tropical storm Beta (seen above) has winds of 40 MPH tonight, and is expected to slowly crawl northward heading into the weekend. It will take a westward turn towards southeast Texas early next week. The track of this storm is highly uncertain due to weak steering winds aloft, hence why this storm is taking an odd track. A scenario exists where this storm slowly inches along the Texas and Louisiana coast next week which could dump 10-20" (or more) including the threat for coastal flooding and surge. It's possible the remnants of this storm could bring us our next chance for rain about a week from now coming up the Mississippi River.
The last time the hurricane center reached into the Greek alphabet was the deadly and destructive 2005 season, which included historic storms of Katrina (New Orleans) and Wilma (south Florida). Wilma was the last and only storm to be named "W." If you are wondering, the naming list only goes to W, and does not include names that begin with X, Y, Z. This is because the World Meteorological Organization decided there was not enough names to use with those letters.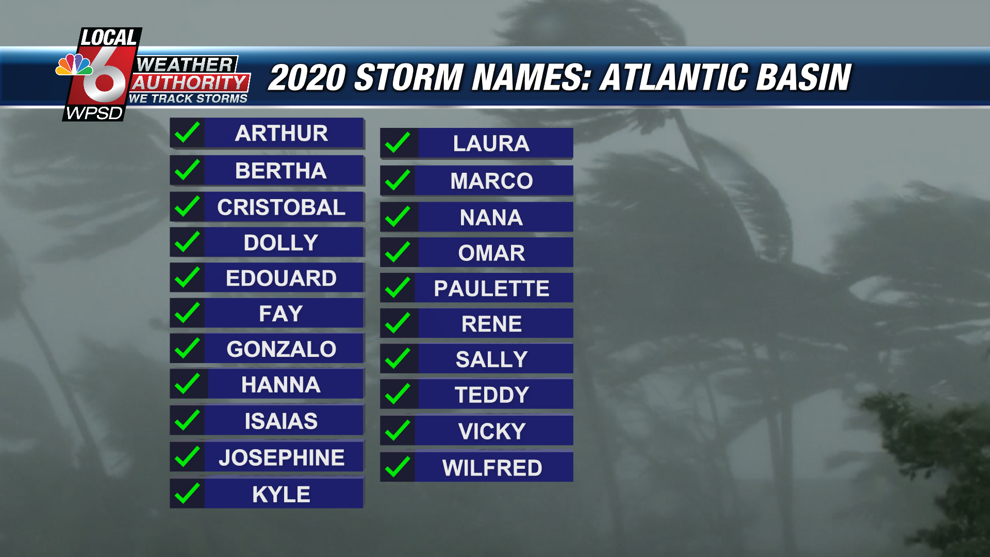 A common question is where do the names come from -- there are 6 lists that the WMO (above the National Weather Service, called the World Meteorological Organization) uses. There are 21 male and female names used in rotation that get recycled every six years. A name only comes off the list and a new one added if that particular storm is of great impact, destruction, and death in a particular area.
Only when a hurricane is exceptionally catastrophic is its name retired, according to the National Hurricane Center. During their annual meetings, the WMO makes the call to cut these names from future lists, if necessary.
Names like Katrina (2005), Joaquin (2015), Irma (2017), Maria (2017) and Florence (2018) have been retired. 2005 saw the most names retired in one year with five; 2017 saw four names removed. If a name is removed, the WMO replaces it with a new name. For example, the list of 2011 hurricane names featured Katia as a replacement for Katrina.